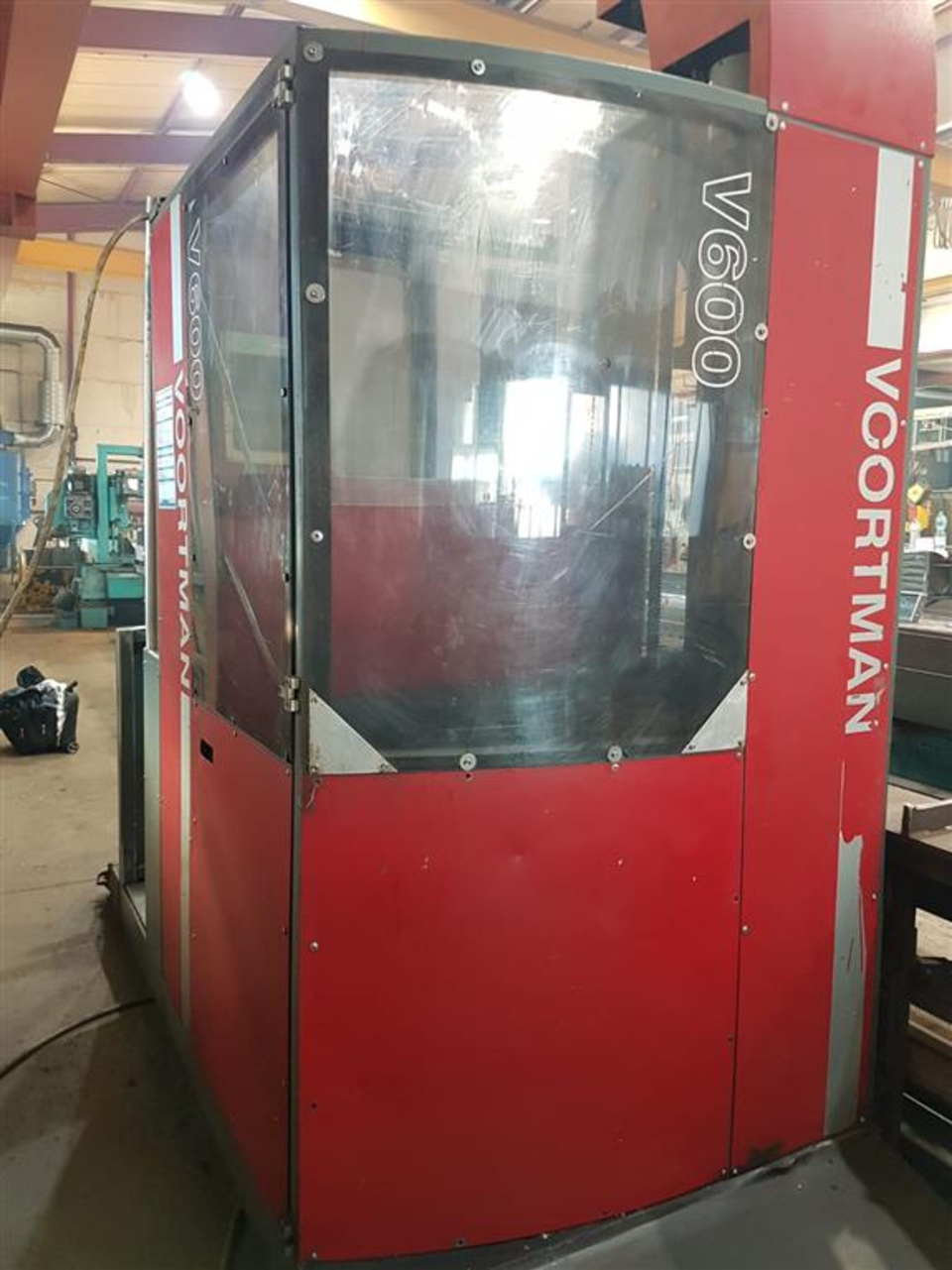 back to Drilling
Machine already sold
This used machine is already sold. You are interested in this type of machine? Please send us your inquiry! We will get in touch with you as soon as a similar model is available.
Stock number:
1130-0201-190014
Delivery time:
immediatly
Item location:
Germany
Description of VOORTMAN V600
The Voortman V600 drilling machine is suitable for automatic drilling profiles and flat steel. The CNC-controlled drilling unit is mounted on the stable support frame for the material and moves longitudinally parallel to the material (beam profiles). The plant operator can move along the profile with the drilling unit, or the drilling unit has been programmed to drill the profiles automatical.
The longitudinal adjustment of this system is 0 - 14,000 mm. With a manual quick-change tool chuck, the drilling tools are changed manually. A vertical hydraulic hold-down clamps the workpiece during the drilling process. Thread cutting is possible with a special tool at an additional cost, pop marking with the drill bit for setting welding marks is possible.
HSS oil feed drills are used for an fast drilling operation.

X-axis for longitudinal positioning of the drilling unit (operator cabin9 (0 -14.000 mm)
Y-axis for horizontal positioning of the drilling unit (0-450 mm)
Z-axis for vertical height adjustment of the drilling unit (0-1,000 mm)

Furthermore, the Voortman V600 drilling machine is equipped with a web and flange height measurement. The hydraulic cylinder of the vertical clamp is equipped with a displacement transducer, which measures the actual flange height of the profile. At the same time a sensor is mounted in the vertical clamp, which measures the web height. The holes in the flange can then be positioned in the middle of the measured flange or web height. The data transfer from the customer's CAD system is transferred to the CNC control of the machine via diskette. An otherwise desired data interface must be offered separately. The V600 is often used as an entry level machine in the steel construction due to the low price and the space-saving design.

Please have a look to the Video for more info. (The video is an exanple of a V600)
: 400 x 1000 mm
: 1 Stk.
: 8 - 40 mm
: M8-M24
: 200 - 1200 U/min
: max. 80 x 1000 mm
: 920 +/- 25 mm
: 2000 x 300 x 920 (+/-25) mm
Videos about VOORTMAN V600
How does the machine get to you?
Are you concerned about the disassembly and loading, finding the right forwarder, customs clearance or shipping abroad? We have been familiar with the procedures for decades and know what to do.

We are happy to take care of the entire process so that the machine finds its way to you safely and quickly - at a fair price.
Further information on shipping